International Ship Repair is a preferred repair facility for the USCG located in the Gulf of Mexico. We believe in delivering the highest quality of workmanship on time and on budget.
For over 40 years International Ship Repair has been repairing ocean-voyaging vessels of various sizes and we are equipped to handle all your needs from bow to stern.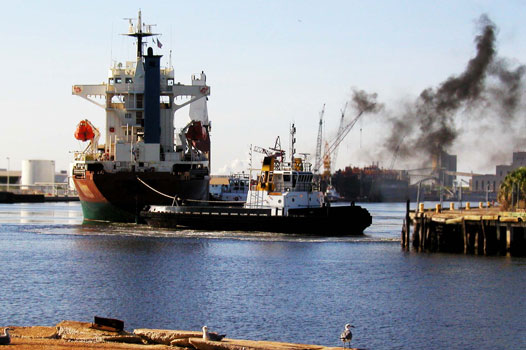 International Ship Repair offers 24 hour emergency repair services for ships, vessels and tug barges. Our yard is equipped to handle all types of repairs whether it involves vessel infrastructure or electrical services.
Our yard has recently begun servicing Mega Yachts! The Tampa area is a great place for customers to explore and play while your boat is being serviced.
In 2014, International Ship Repair completed a mid-body conversion project. The 890-ton conversion job was completed in just 78 days in order to meet the customer's schedule; that's an average of over 11 tons per day!
International Ship Repair Services
International Ship Repair production employees are skilled in the following trades:
Safety of our employees and clients are a top priority. ISR is in full regulation with Shipyard Industry Standards set by the Occupational Safety and Health Administration (OSHA).